Spring Chirp Schedule
Wednesday
April 25, 2018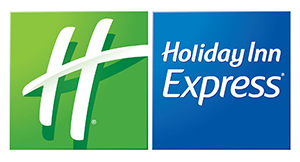 Packet pick up at the Holiday Inn Express in Weslaco, Texas
Address: 421 S International Blvd, Weslaco, TX 78596
Phone: 956-973-2222
Spring Chirp Cancellation Policy
Please note: SCHEDULE OF EVENTS SUBJECT TO CHANGE.
Please check regularly for updates related to excursions, speakers and special activities. All scheduled tour sites are subject to change based upon pre-festival scouting. The sale of limited space shall occur on a 'first come, first served' basis. If you have questions about particular trips, regarding rigorous terrain, obstacles or hazards, please email: info@springchirp.com, and allow up to 24 hours for a detailed response.
Cancellations and Refunds: We know you don't want you to miss the Spring Chirp Birding Festival, but if you must cancel, call 956.969-2475, during regular business hours, Tuesday – Friday 9:00-5:00.

Full refunds will be issued up until 4PM, Thursday, February 15.

Cancellations up until 4PM, Thursday, March 1, will be issued at 50%. Regretfully, cancellations and no-shows will not be refunded after this.
Substitutions: The event organizers reserve the right to cancel any festival or meeting activity or make qualified substitutions. If a cancellation is necessary, a full refund will be issued, unless otherwise noted.
Registration Instructions
Please select your trips before you start the registration process. If you start the process then leave the page you will need to input the information again.
Once you select your trips, please click below.
Our Weather
63°F
Wednesday
30°F / 39°F
Thursday
34°F / 42°F
Friday
39°F / 59°F
Saturday
47°F / 76°F
Sunday
56°F / 75°F